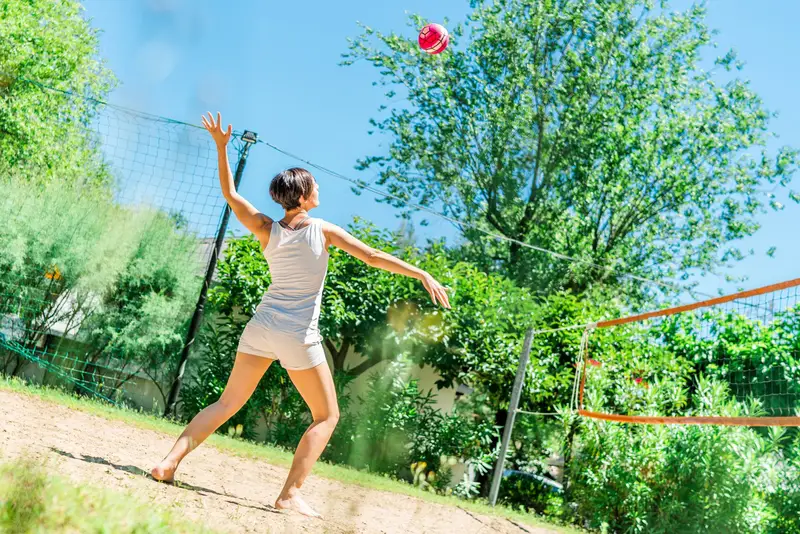 Spa & fitness
Perfect balance between body and mind
Whether you are a sports lover who does not give up your daily workout even on vacation or you simply want to relax immersed in the steam of the sauna and Turkish bath, Aparthotel Albatros is the right destination for you. Here you will find a small spa dedicated to the well-being of body and mind and two clay tennis courts.
Relax with a view
in the Albatros wellness center
The Spa of the Albatros Holiday Center is the ideal place to regenerate body and mind. A wellness corner in the middle of the green where you can devote yourself exclusively to your own well-being. Let yourself be enveloped by the vapors of the sauna and Turkish bath and enjoy moments of relaxation.
For info and reservations, contact the reception.
Traveling with the racket in hand
to a dream destination
Opposite the wellness area are our two tennis courts. They are suitable for both experts and beginners, who in the summer months will be able to improve thanks to individual or group lessons with our teacher. Use of the tennis courts is free but must be booked in advance.
Words aren't enough to describe everything Albatros Aparthotel can give you
A preview of your holiday
© 2023 LOS NIDOS S.R.L.
VAT 00402300305
Share Capital € 200.000,00 i.v.
QNT Hospitality