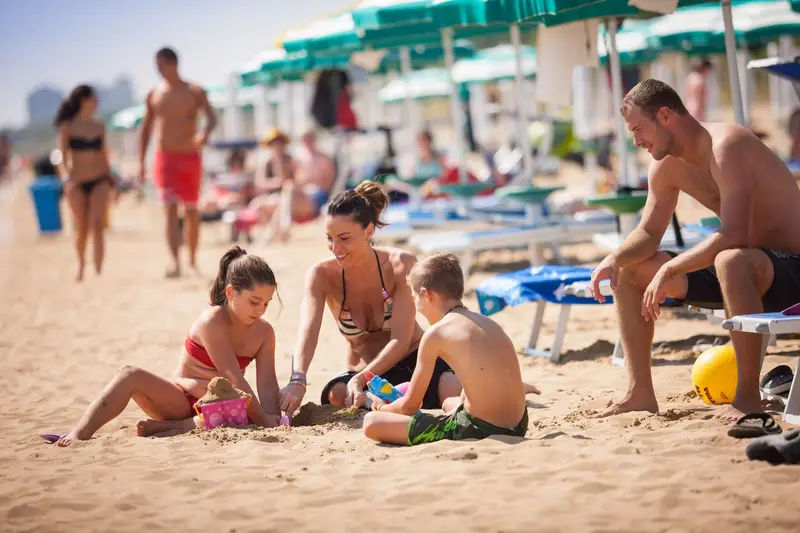 The sea, two minutes away from you
Albatros Aparthotel***
Welcome to our Aparthotel
Your feel-good corner in Lignano
Equipped rooms, a sea of comfort and a golden beach just a few steps away from you. This is what awaits you when you stay at the Albatros Aparthotel. Whether you are looking for – a trip in sweet company or a holiday with the whole family, here you will find all the ingredients for an unforgettable experience.
Oasis of comfort and modernity
A family holiday inclusive
With spaces suitable for children
Albatros Aparthotel is the ideal destination for families traveling with children. Numerous green spaces equipped with games for children in the nearby Los Nidos Village. Our animation team involves the little guests every day with numerous proposals suitable for their ages.
Infinite moments of well-being
Why you choose Albatros:
Rich breakfast
Open spaces
Spa
Fitness area
Playgrounds
Playgrounds
Ice cream bar with terrace
Bicycles
50 years of hospitality
The other solutions Albatros Centro Vacanze
© 2023 LOS NIDOS S.R.L.
VAT 00402300305
Share Capital € 200.000,00 i.v.
QNT Hospitality